https://www.youtube.com/watch?v=rpScJGjTIaE
Our teachers engage students with framing and modeling teaching practices that reflect strategic planning to provide access to grade-level content.
Our Mission
Our mission is to empower scholars by providing high-quality, equitable and culturally responsive educational experiences by creating inspiring and individualized learning anchored in the expressive arts and technology. Scholars will find joy and take ownership of their own learning as they develop into future leaders who are globally competitive and prepared to make a positive impact in any environment they enter.
Our Philosophy
You have to be healed in order to cultivate a fulfilling life. All aspects of our educational approach is to support our childrens' growth, both intellectually and emotionally. We believe not only in a trajectory towards college and career for all our students, but in a path towards prosperity.
Our Vision
Our vision is to create a high-achieving, rigorous, inclusive, and supportive educational environment that features trusting and collaborative relationships. All community learners will Discover through exploration, Imagine new possibilities, Create through innovation, and Express themselves while striving for excellence as future leaders.
Meet Our Leaders
Public School 328 is dedicated to educating the mind and spirit of each child. We create a core of learners who utilize their voice to impact change and produce young leaders who demonstrate the ability to become change agents in any environment they enter.
"We Believe It! We Achieve It!"

I AM 328

The Phyllis Wheatley School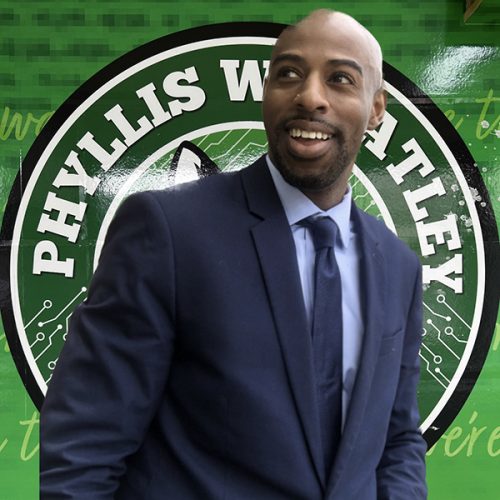 "Change will not come if we wait for some other person, or if we wait for some other time. We are the ones we've been waiting for. We are the change that we seek." -Barack Obama
My name is Christian Pierre and I am honored to serve as the Acting Principal of The Phyllis Wheatley School. I am a product of the public school system and worked as a special education teacher for over 12 years in District 19 before becoming a school leader.
During my tenure as an educator I have learned that there still remains one undeniable truth, inequity knows no bounds. That is why I have an unwavering commitment to strive for educational excellence and support our students so that they can once again find joy in learning. All children deserve a quality education and a chance to find their voice.
I'm excited to introduce myself as The Phyllis Wheatley School's Assistant Principal. I am honored to lead such a vibrant and diverse school. Education has been my passion for over eighteen years. I've worked with many North Brooklyn and East Harlem students and families. I'm excited to partner with you in education to help your child succeed. The academic program encourages deep discussions, project-based learning, and reflective thinking. Home and school collaborate for progress.
I will work with teachers and staff to maintain good relations with parents, students, and community partners. To prepare our students for postsecondary education and meaningful careers, we will emphasize character education, Next Generation Standards, data-driven instruction, and rigorous and equitable curriculum implementation.
Mr. Christian Pierre
Principal
Mrs. Carla Torres
Assistant Principal
Jessica Alvarado
Parent Coordinator
Mrs. Dahiana Bourdier
Family Worker
Ms. Danirma Cima
School Secretary
Ms. Colleen Oriani
Hydroponics
Mr. Vincent Perillo
Pre-K Teacher
Mrs. Cadely
Pre-K Teacher
Ms. Kimesha Smith
Kindergarten Teacher
Mr. Peter Eboli
Kindergarten Teacher
Mr. Anderson
Kindergarten Teacher
Mr. Giovanni
1st Grade Teacher
Mrs. Ajenya
1st Grade Teacher
Ms. Liu
1st Grade Teacher
Ms. Dawson
2nd Grade Teacher
Mr. Hassan
2nd Grade Teacher
Ms. Alexis Johnson
3rd Grade Teacher
Mrs. Marie Joseph
3rd Grade Teacher
Ms. Dorothy Paul
3rd Grade Teacher
Ms. Vicki Gagliardi
4th Grade Teacher
Ms. Roule Xia
4th Grade Teacher
Ms. Jasmine Lindor
4th Grade Teacher
Mrs. Crystal Vaughan
3rd-5th Grades
Ms. Tara Migliorisi
5th Grade Teacher
Ms. Robin Singleton-Plowden
5th Grade Teacher
Mrs. Tischena Webster
5th Grade Teacher
Mrs. Tessa McBean
Technology
Ms. Tyona Marrimon
Physical Education
Mr. Angel Arroyo
After School All-Stars Community School Director
Mrs. Melissa Powell
Dance
Cristina Marder
Instructional Coach